Integrated services aimed at achieving energy efficiency
Our proposals are always oriented towards technological innovation and respect for the environment, paying ever greater attention to integrated services for smart cities.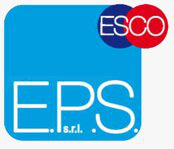 • Core Business
Our core business is represented by the construction and management of public lighting systems, characterized by the continuous search for the most innovative and avant-garde solutions in the sector.
• Mission
Our mission, aimed at pursuing our main target, represented by the realization of energy saving, and at an increasingly green company management, finds completion in the installation of photovoltaic systems.
• Experience
Our company can count on the decades of experience in the sector of its members, as well as on the brilliant technical and professional skills of both the internal staff and our partners.
• Collaborations
We can also count on the fruitful collaboration of our supplier companies, which guarantee components and materials up to our quality standards.